Dewan Zia ur Rehman Farooqui 
(Chairman/ Director)
---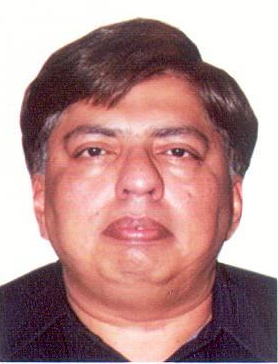 Dewan Zia ur Rehman Farooqui is a renowned industrialist with extensive and diverse experience of over 40 years in successful development and management of large scale businesses in Pakistan. Most of the business initiates of Dewan Mushtaq Group were conceived developed and managed by him.
Dewan Zia ur Rehman Farooqui has immense respect and credibility among the business and financial circles in Pakistan. His vision and leadership skills and hands on management coupled with his extensive past experience and credibility have played a vital role in the phenomenal role in success of the companies. Dewan Zia ur Rehman Farooqui is also chairman and member of the Dewan Petroleum (Private) Limited Board of Directors.
---
Muhammad Ali ud din Ansari
(Chief Executive Officer/ Director)
---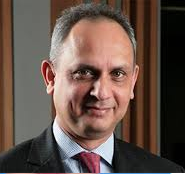 Ali Ansari has over 28 years of diverse experience in the financial and petroleum Sectors. Ali is a graduate of Business Administration with a specialization in Finance & Investments. Ali started his career as an Investment Manager at Bank of America in London, which later became Worldinvest after a management buyout.
He has also worked as CEO Pakistan and later as COO Emerging Europe for Credit Lyonnais Securities Asia (CLSA). He has also worked as CEO AKD Securities and was instrumental in launching Online Trading, Venture Capital and Private Equity investments. In 2006 he partnered with an Oil & Gas company to form Dewan Drilling, Pakistan's first independent Drilling company.
Ali is member of the Dewan Petroleum (Private) Limited Board of Directors. He worked as the President of Engro Corporation as well as a member of the Board of Directors of Engro Corporation Limited and the Chairman of Engro Corporation's subsidiaries along with being a member on Sindh Engro Coal Mining Company, Pakistan Chemical & Energy Sector Skill Development Company, Pakistan Business Council. He has chaired a number of SECP committees, National Clearing Company of Pakistan Limited and also served on the Boards of the Karachi Stock Exchange, Dawood Hercules Corporation Limited, The Hub Power Company Limited, Lucky Cement and Al Meezan Investment Management, Meezan Balanced Fund, Faysal Assets Management Limited,  amongst others.
---
Shuja ur Rehman Farooqui
(Director)
---
Shuja ur Rehman Farooqui started his career in Dewan Drilling Limited since inception of company.
He is also director in Dewan Well Services (Private) Limited as well in Dewan Engineering (Private) Limited.